Hold on tight! Have you tried high impact mascara yet?
Hey there, makeup lovers! Are you tired of using the same old mascaras that give you minimal or barely noticeable results? Then it's time to switch to high impact mascara! High impact mascaras – as the name suggests – provide greater impact in terms of volume, length, and thickness to your lashes.
This mascara is perfect for those who want to achieve a more dramatic and defined look for their lashes. Whether you're going for an everyday look or getting ready for a special occasion, high impact mascara can take your makeup game to the next level.
If you haven't tried high impact mascara yet, you're missing out on a game-changer in your makeup routine. Keep reading to know more about it!
What Makes High Impact Mascara Stand Out From the Crowd?
As a makeup enthusiast, I know that not all mascaras are created equal. High impact mascara is a cut above the rest, and I'm here to tell you why.
Firstly, high impact mascara boasts a thicker formula than regular mascara. This means it delivers a bolder look and is perfect for creating dramatic lashes. I like to use it on special occasions when I want my eyes to stand out.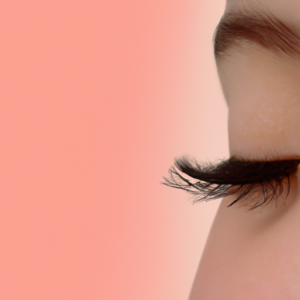 Another reason high impact mascara is different is that it typically has a larger wand. This allows for more product to be applied to the lashes in one swipe, leading to fuller coverage and more volume. I find that the bigger wand also helps with creating a more defined lash look.
Finally, high impact mascara is often designed to last longer than traditional formulas. This means that you can wear it all day without worrying about smudging or flaking. Plus, it's usually waterproof, making it perfect for beach days or pool parties.
In summary, high impact mascara is thicker, has a larger wand, and lasts longer than regular mascara. If you're looking for a bold and dramatic look, this type of mascara is perfect for you.
Get ready to get glam: How to apply high impact mascara like a pro
First things first, choose the right high impact mascara for your desired look. Look for ones that have a thicker formula, longer bristles on the wand, and a more dramatic curl.
When applying high impact mascara, start by using an eyelash curler beforehand to give your lashes an even more dramatic curve. Then, apply the mascara by wiggling the wand from the base of the lashes to the tips, making sure to separate any clumps with the tip of the wand if necessary.
For an even more intense look, try layering on multiple coats of mascara, allowing each coat to dry in between. However, be careful not to overdo it and make your lashes look too clumpy or weighed down.
Another pro tip: for a more natural look, only apply mascara to the top lashes. For a more dramatic and bold look, go ahead and apply to both the top and bottom lashes.
Don't forget to clean up any mistakes or smudges with a Q-tip dipped in makeup remover, and always make sure to remove all of your mascara at the end of the day to keep your lashes healthy and strong.
Practice makes perfect when it comes to applying high impact mascara, so don't get discouraged if you don't get it perfect the first few times. Keep trying and experimenting until you find the perfect technique that works for you and your desired look.
Watch Out! Common Mistakes When Using High Impact Mascara
Hey there, mascara lovers! I've been using high impact mascara for years now, and I've learned a few tips and tricks along the way. But to achieve that dramatic look, you have to watch out for some common mistakes that can ruin your efforts. Here are some slip-ups to avoid:
Dry Mascara
One of the biggest mistakes to avoid is using dry mascara. When your mascara dries out, it becomes clumpy, flaky, and doesn't apply evenly. It's tempting to keep using it to get more out of the product, but trust me on this one. Instead, invest in a high-quality mascara and replace it every few months to ensure it's fresh and effective.
Applying Too Many Coats
Another mistake many people make is applying too many coats. While it's understandable to want that bold, dramatic look, piling on too much mascara will only make your lashes look spidery and clumpy. Instead, start with one coat and gradually build up to your desired look with a steady hand.
Skipping the Curler
Don't skip the eyelash curler! High impact mascara works best on curled lashes, so don't hesitate to use your curler before applying your mascara. This will help give your lashes a lift and create a more voluminous look.
Not Removing Mascara Properly
When it's time to take off your mascara, make sure to do it properly. Don't rub your eyes vigorously! This can damage your lashes and cause them to fall out. Instead, use a gentle eye makeup remover and cotton pad to wipe away the mascara in gentle, downward strokes.
Well, there you have it, folks: some common mistakes to avoid when using high impact mascara. Remember to use a fresh, high-quality product, apply only the necessary amount of coats, use an eyelash curler, and remove the mascara gently. Enjoy your bold, dramatic lashes!
Conclusion: So here's the deal…
Alrighty, folks. We've covered some ground on high impact mascara. To summarize, high impact mascara is designed to provide you with bold, dramatic lashes that stand out. Whether you're going for a sultry date night look or simply want to add some extra oomph to your everyday makeup, high impact mascara is a fantastic tool to have in your arsenal.
To use high impact mascara effectively, it's important to pay attention to a few key tips and tricks. For example, make sure you start with clean, dry lashes, and always work in thin, even coats. Don't forget to wiggle the wand at the base of your lashes to really get that volume and length. Additionally, be mindful of common mistakes such as over-applying or using an old mascara formula, which can lead to clumps and flakiness.
In the end, high impact mascara is a great choice for anyone looking to up their lash game. With a bit of practice and some careful attention to detail, you'll be able to achieve the bold, fluttery lashes of your dreams. So why not give it a try?
FAQs About Volumized Lashes
Does mascara really lengthen eyelashes?
Oh boy, let me tell you about high impact mascara! This stuff can really take your lashes to the next level. It's all about making them longer, thicker, and more voluminous. I'm talking about lashes that pop and really make a statement. Now, to answer your second question, yes, mascara can definitely lengthen eyelashes. But it's important to note that not all mascaras are created equal. Some may provide more lengthening benefits than others. That's where high impact mascara comes in – it's designed specifically to give your lashes that lengthening effect. But here's a pro tip: to really maximize the lengthening effect of mascara, try using an eyelash curler before applying the product. This will help to lift your lashes and make them appear even longer. And don't forget to wiggle the wand at the base of your lashes and work your way up to the tips for maximum impact. So, if you're looking to take your lash game to the next level, give high impact mascara a try. Your lashes will thank you!
How does mascara add length?
High impact mascara is one of my favorite beauty products. It's a type of mascara that is designed to make your lashes look voluminous and longer. When you apply it, you'll notice that it makes your lashes look thicker, darker, and fuller. The high impact effect is achieved by the formula used in the mascara. It includes a variety of ingredients that are designed to coat your lashes and make them stand out. But how does mascara add length? Well, it all comes down to the brush. The brush plays a huge role in how your mascara looks and how it adds length. The bristles are strategically placed to allow for maximum coverage, which means that the length of your lashes can be enhanced. The bristles also separate each lash, making them look longer and more defined.Another thing to keep in mind is how you apply the mascara. In order to really get the most out of it, you need to make sure you're applying it correctly. You should start at the base of your lashes and work your way up towards the tips. As you do this, you can wiggle the brush back and forth a bit to really coat each lash. This will help to add length and volume throughout your entire lash line.Overall, high impact mascara is a great option if you're looking for a way to enhance your lashes and add length. With the right formula and brush, you can really make your eyes pop and create a bold, beautiful look. Just remember to take your time and apply it carefully, and you'll be sure to get the most out of your mascara.
How does volumizing mascara work?
High impact mascara is a type of mascara that is designed to make your lashes look longer, thicker and more voluminous. It is often used by people who are looking to achieve a dramatic, bold look. The mascara usually has a thick, dense formula that coats each lash from root to tip, creating a full, lush appearance. High impact mascara can be used alone or in combination with other eye makeup products, such as eyeliner and eyeshadow, to achieve a variety of different looks. Volumizing mascara, on the other hand, works by thickening and increasing the volume of your lashes. It is designed to make your lashes look fuller and more voluptuous. The mascara typically contains a special formula that adds texture and dimension to your lashes. The wand of a volumizing mascara is often thick and fluffy, with densely packed bristles that help to distribute the formula evenly across your lashes. This helps to create a more natural and seamless look. Applying volumizing mascara can help to give your eyes a more dramatic and eye-catching appearance. Overall, both high impact and volumizing mascara can help to enhance the look of your lashes. However, it is important to choose a mascara that is suitable for your personal preferences and needs. It is also important to apply your mascara correctly to achieve the best possible results. Whether you are going for a bold, dramatic look or a more natural and understated appearance, mascara can be a great way to make your lashes look longer, fuller and more beautiful. So go ahead and try out some high impact or volumizing mascara and see what works best for you!