Get a Simply Gorgeous Look with Mascara
Hey there, beauties! Are you tired of the over-the-top makeup looks that seem to be the norm these days? Do you prefer a more natural look? Well, you're in luck! I've got a step-by-step process that'll help you achieve the perfect, natural look using mascara. It's super simple, but trust me, the results are stunning. Don't believe me? Check out my personal favorite mascara from Winks Eyelash Boutique to get started.
First, let's define what we mean by a "natural look." Essentially, we're going for a subtle enhancement that highlights our natural beauty rather than masking it. Think of it as an everyday makeup routine that makes you look polished and put together, without making it look like you tried too hard.
Now, let's dive into the step-by-step process. We'll start by priming and curling our lashes to create a clean base. Then, we'll move on to choosing the right mascara for our needs and apply it with the right techniques to enhance our lashes without overdoing it.
Stick around till the end, and we'll go over all the steps once more for a quick and easy reference. Are you ready to up your makeup game and look naturally gorgeous? Let's get started!
Get the Natural Look with This Simple Step-by-Step Guide
Hey there! Are you struggling to achieve a natural look with your makeup? Look no further. I've got you covered with this easy-to-follow guide.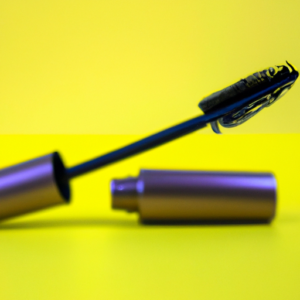 Before applying any mascara, it's important to prep your lashes. Use an eyelash curler to give your lashes a gentle curl. Then, apply a light coat of primer to your lashes. This will help your mascara last longer and prevent clumping.
Step 2: Choosing the Right Mascara
Choosing the right mascara is crucial. To achieve a natural look, opt for a mascara that promises length and definition, rather than volume. Look for a mascara with a smaller wand that will allow you to coat each lash individually. Also, consider using a brown mascara instead of black for a softer look.
Step 3: Application Techniques
When applying mascara, start at the base of your lashes and wiggle the wand back and forth as you move upwards. Apply two or three coats, making sure to let each coat dry before adding the next. To avoid clumps, use a lash comb to separate your lashes after each coat.
Conclusion
There you have it! By following these simple steps, you can achieve a natural look with your mascara. Remember to prep your lashes with primer and curler, choose the right mascara, and use the proper application techniques. With a little practice, you'll be a natural makeup pro in no time!
The "Natural Look" Achieved with These Simple Mascara Tips
Well, I hope you enjoyed my tips for achieving a natural look with mascara. Don't forget that it's all about finding the right technique and products that work best for you. By following these steps, your fluttery, soft and natural lashes will be the envy of all your friends!
Remember to always start with a good eyelash curler and a primer to get that subtle lift while also conditioning your lashes for long-term health. Choosing the right mascara is also crucial, whether it's a lengthening or volumizing formula. Applying mascara from root to tip in a zigzag motion helps to separate your lashes and prevent clumping. Lastly, avoid over-applying and aim for that "just enough" look.
So what are you waiting for? Get started with these simple tips and soon you'll be rocking a naturally gorgeous look that will leave all those heavy eye makeup wearers in awe.