Looking to Grow Your Lashes? Here's What You Need to Know About Eyelash Growth Serums
Hey, folks! Are you tired of always having to wear fake lashes or tons of mascara to achieve the look of full lashes? If so, you're in luck! Today, we're talking about the latest trend in the beauty industry: eyelash growth serums. These serums promise to give you longer, thicker lashes with natural ingredients. But, what exactly are they, and how do they work? Let's dive in and find out.
Before we get started, make sure to check out this article I found that gives an in-depth look at one of the most popular eyelash growth serums on the market. It's definitely worth a read!
Get Stunning Lashes with Eyelash Growth Serums!
Who doesn't want to have fluttery and voluminous lashes? But for some of us, natural lashes are not enough to get that gorgeous effect. That's where eyelash growth serums come in! Long gone are the days of falsies and extensions, as these serums can give you the lashes of your dreams without the fuss.
Benefits
Let me tell you, the results of using these serums are phenomenal! Here are some of the benefits that you can expect:
Longer, Thicker Lashes
The most obvious benefit of using these serums is that they make your lashes grow longer and thicker. You'll finally have the dreamiest lashes that will make people stop and stare.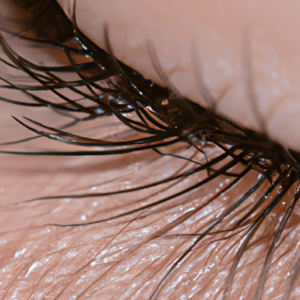 Most eyelash growth serums are made with natural ingredients that are gentle on your eyes and lashes. They are less likely to cause irritation or any unwanted side effects.
Easier Makeup Application
These serums will save you time in the morning because they give your lashes a natural lift, making it easier to apply your mascara without any clumps.
Conditioning and Strengthening
Eyelash growth serums don't just make your lashes longer and thicker; they also condition and strengthen them. Giving your lashes that extra TLC will make them healthier and increase their longevity.
Overall, using eyelash growth serums is a game-changer for anyone who wants to enhance their natural lashes. The benefits are numerous, and it's a low-maintenance option that gives you stunning results.
Get the Lowdown on Popular Eyelash Growth Serum Brands
Okay, let's dive into the good stuff. Here are some of the top-rated eyelash growth serums on the market:
a. GrandeLASH-MD
This brand has been around for over 10 years and is known for delivering results. The formula contains vitamins, peptides, and amino acids to promote healthier lashes. Users report seeing noticeable growth in as little as 4-6 weeks, with fuller and thicker lashes.
b. LashFood
LashFood claims to be the world's first and only Ecocert certified lash serum, meaning it meets high standards for natural and organic ingredients. The formula contains a patented Phyto-Medic Complex to nourish and strengthen lashes, resulting in longer, fuller and healthier lashes. Some users have even reported less lash fallout.
c. RapidLash
RapidLash uses a combination of proteins, vitamins, and peptides to promote lash growth, plus hyaluronic acid to hydrate and condition. Users report noticeable growth in as little as 4 weeks, with longer and fuller lashes. Some people have also noticed less breakage and fallout.
Remember, not all eyelash growth serums are created equal. What works for one person may not work for another. It's important to do your research and choose a brand that fits your needs and budget. And always follow instructions carefully for safe and effective use.
Conclusions on the Power of Eyelash Growth Serums
Well, folks, I have to say, after trying out a few different eyelash growth serums, I am impressed with the results. My lashes are longer and thicker than ever before, and I have noticed a significant improvement in the overall condition of my lashes. Not only that, but the natural ingredients in these serums have made me feel good about what I am putting on my eyes. Out of the brands I tried, GrandeLASH-MD stood out to me as the most effective. I saw the most noticeable results with this serum, and I also liked the convenient brush applicator. However, LashFood and RapidLash were also great options, and I would recommend them as well. Overall, I think that if you are looking to enhance your lashes, using an eyelash growth serum is definitely worth considering. Not only will you see a difference in the length and thickness of your lashes, but the conditioning and strengthening effects are an added bonus. So go ahead, give it a try and let your lashes do the talking!