Introducing the Art of Photoshoot Makeup
Hey there, beautiful people! Today, we're going to talk about a makeup application that's different than your regular routine: photoshoot makeup. It's not just about creating a beautiful look, it's about making sure that this look will translate well in front of the camera. Trust me, I've been there. You can have a stunning makeup look in person, but it might look completely different when captured on film. That's why I'm here to share with you my expert tips on how to prepare, prime, and execute exceptional photoshoot makeup.
Getting My Skin Ready
Now that we know why applying makeup for a photoshoot is different than regular makeup application, the next step is to prepare our skin. There are a few things that I do to get my skin ready for a flawless makeup application.
The first thing I do is cleanse my skin. This is an important step to remove any dirt or oil buildup on my skin. I use a gentle cleanser that won't strip my skin of its natural oils.
After cleansing, I like to exfoliate. Exfoliating helps to slough off dead skin cells and unclog pores. I usually use a gentle scrub or peel to do this.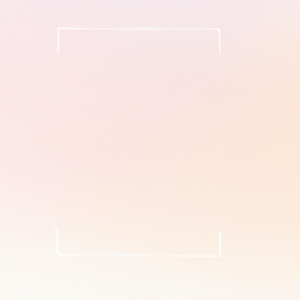 Next, I moisturize my skin. This step is important to keep my skin hydrated and smooth. I use a moisturizer that is suitable for my skin type, whether it's oily, dry, or combination.
Once my skin is clean and moisturized, I'm ready to apply my makeup. But before that, I make sure that I apply a primer. This step helps my makeup last longer and go on smoother.
Get Your Face Ready to Shine with Prime Time
Okay, folks, now we get to the fun stuff! Priming your face is that extra step that elevates your makeup game from "meh" to gorgeous. It's a crucial step that helps keep your makeup in place, minimize pores, and reduce lines or wrinkles. Here's how to do it like a pro:
Applying Primer
First, I recommend choosing a primer that's compatible with your skin type. Personally, I use a silicone-based primer because it helps fill in my pores and makes my skin feel silky smooth. However, if you have oily skin, a water-based primer might be better suited for you. Once you've chosen your primer, use a pea-sized amount and apply it all over your face. Be sure to blend it well and avoid applying too much, as this can make your makeup look cakey.
Letting Primer Set
This is where most people make a mistake. After applying the primer, let it set for at least 5-10 minutes before applying your foundation. This will give the primer enough time to sink into your skin, creating a smooth and even canvas for your makeup. If you apply foundation too soon, you run the risk of wiping most of the primer off.
See, that wasn't so hard, was it? With a little primer, your face will look flawless and ready for the camera. Don't skip the priming step if you want your makeup to look amazing and last longer throughout the day.
Foundation: The Base Of A Perfect Look!
Okay, so here's the deal: foundation is the backbone of any makeup look for a photoshoot. It needs to be perfect, flawless, and long-lasting. When it comes to choosing a foundation, you want to go for something that matches your skin tone and textures, and guarantees high coverage that will be photographer-friendly.
Before applying, always clean your face, exfoliate and moisturize well. I like to apply my foundation with a brush, starting in the center of my face and blending it outwards. Make sure to blend it into your neck, too. If you're using a high-coverage foundation, you don't want to leave any visible lines or patches.
Remember, it's crucial to have a foundation that won't cake, melt, or oxidize under the bright lights of the photoshoot set. That's why testing is fundamental before the day of the shoot. If you sweat or have oily skin, you might add an oil-free primer and setting spray to prevent it from getting off or looking greasy.
At the end of the day, you want to feel comfortable in your foundation, confident that it will look perfect in every photo taken. So don't underestimate the importance of a good foundation!
Finally, Time to Conceal!
Okay, so maybe I'm being a little dramatic, but concealer is a crucial step in any makeup routine, especially for a photoshoot. You want to make sure any blemishes or dark circles are fully covered before the camera starts snapping away. When choosing a concealer, make sure it matches your skin tone and has good coverage. I like to apply concealer after foundation so I can see which areas still need some extra help.
When applying concealer, I like to use a small brush or my ring finger for a more natural finish. I start by dabbing a small amount on any blemishes or under-eye circles and then gently blend it out. It's important to not rub too hard, as this can make the concealer look streaky or patchy. And remember, less is more! It's easier to build up coverage than to remove excess product.
One last tip: if you have any very dark or stubborn areas, try color correcting before applying concealer. Green corrects redness, peach corrects blue or purple tones under the eyes, and yellow or orange can help with dark circles on deeper skin tones. Just make sure to blend it in well before moving onto your concealer and foundation.
Get Your Setting Powder Game On Point: The Secret to Flawless Photos
Now that we have our base makeup done, it's time to set it in place so that it lasts all day and photographs well. That's where setting powder comes in.
The first thing to consider when choosing a setting powder is your skin type. If you have oily skin, go for a powder that is mattifying and oil-absorbing. If you have dry skin, choose a hydrating powder that won't cake or settle into fine lines.
When it comes to applying setting powder, less is definitely more. Use a fluffy brush to apply it lightly all over the face, concentrating on any areas that tend to get shiny throughout the day. Don't forget to set your under-eye concealer as well. Avoid over-applying as it can create a ghostly white cast in photographs.
One expert tip is to use a damp makeup sponge to press the powder into the skin, rather than brushing it on. This technique helps the powder adhere to the skin more effectively and creates a natural, airbrushed finish.
If you want to take your setting powder game to the next level, try the "baking" technique. Apply a generous amount of powder to areas of the face that tend to crease, like under the eyes and around the mouth, and let it sit for a few minutes before dusting it off. This helps to set the makeup in place and create a flawless finish.
Remember, setting powder is your friend when it comes to photoshoots. With the right application technique and product choice, it will help your makeup stay in place and look flawless in every shot.
Bronzer and Blush: Give Your Cheeks Some Love
Okay, we've got our foundation, concealer, and setting powder in place. Now it's time to add some color to our faces! For this step, I always turn to my trusty bronzer and blush.
First up, bronzer. This is perfect for adding a sunkissed glow to your skin without having to actually be in the sun. When choosing a bronzer shade, aim for something slightly darker than your natural skin tone, but not too dark that it looks muddy. Using a big fluffy brush, apply bronzer to the areas that the sun would naturally hit – the forehead, cheeks, nose, and chin. Don't forget to blend!
Next, blush. This adds a pop of color to your cheeks and gives you a healthy, rosy glow. When choosing a blush shade, go for something that complements your skin tone. If you have fair skin, opt for a light pink shade. If you have medium or dark skin, try something more peachy or bronzy. Using a smaller brush, swirl the blush onto the apples of your cheeks and blend upwards towards your temples.
Pro tip: if you're really feeling fancy, you can do some contouring with your bronzer. Use a smaller brush to apply bronzer just below your cheekbones, along your jawline, and on the sides of your nose. This will help to define your features and give your face some extra dimension.
Remember, the key to achieving a natural-looking flush is to blend, blend, blend! You don't want any harsh lines or obvious streaks. Once you're happy with the placement of your bronzer and blush, give your face a final once-over with a big fluffy brush to make sure everything is blended seamlessly.
Now it's time to move on to the eyes – but that's a topic for another post. Stay tuned!
Eye Makeup: The Window to the Soul
When it comes to photo shoots, your eye makeup is crucial! It's the first thing people notice in a picture, and it's essential to make it stand out. As a makeup artist, I've learned some tricks that make eyes sparkle and pop in any photo.
Eyeshadow
Choose 3 colors: a highlighter, a mid-tone, and a darker shade. Apply the highlighter shade to your brow bone with a small brush. Use the mid-tone on your lid and blend it up towards the highlighter. Add the darker tone to the crease and outer corner of your eyes to create depth. Blend everything together so that there are no harsh lines.
Eyeliner
Apply eyeliner on the top lid, as close to the lash line as possible. It doesn't have to be perfect, as you can always go back and fix it with a small brush. Wing out the liner at the outer corner of your eye to create a subtle cat-eye.
Mascara
Apply a lengthening or volumizing mascara to your top and bottom lashes. Use a clean mascara wand to separate any clumps. For extra oomph, apply individual false lashes to the outer corners of your eyes.
With these tips and tricks, your eye makeup will look flawless in any photo!
Lips: Pucker Up and Add Some Pop!
Alright, let's talk about the lips! This is one of my favorite parts of makeup application. Choosing the right lipstick or lipgloss can add the perfect pop of color to your photoshoot look. But, it's important to remember that not every shade will work for every person. Here's my expert advice on choosing and applying lip products for your photoshoot:
Choosing the Perfect Shade
Choosing the perfect shade of lipstick or lipgloss can be overwhelming, especially with all the options out there. My advice? Think about the overall look you want to achieve for your photoshoot. If you're going for a more natural look, a nude shade might be the way to go. For a bolder look, consider a bright red or deep berry shade.
It's also important to consider your skin tone when choosing a lip color. Cooler skin tones tend to look great with blue-based shades like pinks and reds, while warmer skin tones look better with orange and peach-based shades.
Applying Lipstick or Lipgloss
Once you've chosen your perfect shade, it's time to apply it! If you're using lipstick, start by lining your lips with a lip liner. This will keep your lipstick from bleeding and create a smooth base. Then, apply the lipstick either directly from the tube or with a lip brush. If you're using lipgloss, you can skip the lip liner and apply the gloss directly from the wand.
One tip I always give is to use a small amount of concealer around the edges of your lips to clean up any mistakes or smudges. This will create a crisp, clean look and make your lips look even more perfect in your photos.
So go ahead, pucker up and add some pop to your photoshoot! Don't be afraid to try different shades and have fun with it.
Finishing Touches
Okay, folks, it's time to add those finishing touches to our photo-ready makeup! And let me tell ya, this step is CRUCIAL. If you want your makeup to stay put and look flawless in every shot, you can't skip these last few steps.
Adding Highlighter
The first step you gotta take after all your color applications are done is to add highlighter. This baby will make your cheekbones & forehead pop in your photos in a way that's to die for. Apply it on your cheekbones, down your nose bridge, and on your forehead. I like to blend it out with my fingers or with a beauty blender. Either way, use light, dabbing motions to get that shimmery effect just right.
Using Setting Spray
Once you're done with highlighter, it's time to lock everything in place by spritzing on some setting spray. Not only will this help your makeup last longer, but it'll keep it looking fresh and dewy all day long. I like to hold it about 8 inches away from my face and spray upwards and downwards in an X and T shape. Let it dry for a minute, and voila!You're photo-ready!
Conclusion
So, there you have it- my top finishing touches to make sure your photo makeup is on point. Don't forget to use a clean brush each time you add a new product and to blend everything to perfection. But most importantly, don't forget to have fun! After all, confidence is the key to a great photo. So, go ahead and slay that photoshoot with your fabulous makeup!
Finally, Snap the Perfect Shot with These Proven Makeup Tips
Okay, so you've got your outfit, your hair, and your poses down for your big photo shoot. But if you want your makeup to look flawless in every picture, you'll need to follow a few specific steps. I've learned a lot from my years of doing makeup for photo shoots, and I'm excited to share some of my best tips and tricks with you.
First of all, don't forget to prepare your skin. Cleanse, exfoliate, and moisturize your face to create the perfect canvas for your makeup. Then, make sure to apply a primer to keep everything in place. Next up is foundation, which can be tricky to get right. Make sure you choose the right shade and use a light hand for natural-looking coverage.
Concealer is also important for covering any blemishes or dark circles. But don't go overboard, or it will look caked on in photos. Use a setting powder to help your makeup stay put, and add some bronzer and blush to give your face a healthy glow.
When it comes to eye makeup, less is often more for a photo shoot. Stick to neutral shades, and use black eyeliner and mascara to make your eyes pop. Finally, choose a lipstick or lip gloss that complements your outfit, and add some highlighter for an extra bit of shimmer.
But the key to making your makeup look amazing in photos is all in the details. Don't forget to blend your makeup well, and use a setting spray to keep everything in place. And of course, make sure your lighting is on point so your makeup can shine. With these tips, you'll be ready to rock any photo shoot with confidence. So go ahead, snap that perfect shot!
FAQs About Makeup Photoshoots
Should I wear make up for a photo shoot?
Absolutely! I wouldn't even think of showing up to a photoshoot without my face made up. It's important to look your best and most polished for the camera. However, the approach to applying makeup for the camera is different than for everyday wear.
First, start with a freshly cleansed and moisturized face. I like to use a primer to smooth out any imperfections and help my makeup apply evenly. Then, it's essential to pick the right foundation shade that matches your skin tone.
Next, take into consideration the lighting and what you will be wearing for the shoot. If it's a bright, outdoor shoot, opt for a lighter and more natural look. If it's an indoor shoot or an event, you can go a bit bolder. Don't be afraid to play up your features and add some color to your cheeks or lips.
For the eyes, again, consider the lighting and the occasion. If it's a daytime shoot, go for a lighter shadow and mascara. If it's an evening event, you can add some liner and smokier shades. False lashes can also add that extra oomph to your look.
Lastly, don't forget to set your makeup with powder and touch up throughout the shoot to ensure you look flawless from start to finish. With the right application and products, your makeup can complement and enhance your natural beauty in front of the camera.
How to do makeup for picture day?
Well, let me tell you, applying makeup for a photoshoot can make or break your final pictures! First thing's first, you want to start with a clean and moisturized face. Trust me, it makes all the difference. After that, I like to use a primer to ensure my makeup stays put throughout the shoot.When it comes to foundation, less is definitely more. You don't want to look cakey or overdone in your photos. A light layer of foundation or BB cream should do the trick. Don't forget to blend it in well so it looks natural.Next up is eye makeup. I always recommend using neutral colors that complement your eye color and outfit. If you're wearing a bold outfit, you don't want your eye makeup to compete with it. Remember, the focus is on you and your beautiful face!When it comes to lips, I like to keep it simple with a tinted lip balm or a natural-looking lipstick. Stay away from bright or bold colors, unless it's your signature look.Last but not least, a setting spray will keep your makeup in place and minimize any shine. And there you have it – a simple and natural makeup look that will have you looking stunning in your photos!
How to do makeup for outdoor photo shoot?
Well, let me tell you, doing makeup for an outdoor photo shoot can be quite tricky! First things first, make sure you have a good understanding of the lighting and environment where the shoot will take place. It's important to have a versatile makeup look that can hold up well in changing lighting conditions. I like to start with a lightweight, hydrating primer and then apply a light coverage foundation that matches my skin tone. Next, I focus on bringing out my features with natural-looking eyeshadow, mascara, and eyeliner. I also like to use a cream blush and highlighter to add a healthy glow to my face. Don't forget to groom your brows too! Using a clear brow gel can help keep them in place throughout the shoot. Finally, it's crucial to ensure that the makeup lasts through sweat and wind. I use a setting spray to lock everything in place and finish with a light dusting of translucent powder. And voila! You're ready for your outdoor photo shoot. Just remember to touch up as needed throughout the day to keep your makeup looking fresh and flawless. Good luck!