Let's talk about mascara, y'all. It's the one makeup item you can't live without if you want to beat your face or just look a bit more polished. But, what is it? Mascara is essentially a cosmetic product used to darken and thicken your eyelashes to create a more defined and voluminous look. Whether you're dancing the night away or heading to that important job interview, mascara gives you the fluttery lashes you need.
Today, there are so many types of mascara out there, from lengthening to curling to volumizing and waterproof. With all these options, it can be tough to know which one you should choose. It's important when selecting a mascara that you find the right formula for you, as this will make all the difference in terms of its effectiveness.
On top of picking the right formula, discovering your lash type is also essential. Your lashes can be classified into three primary categories – long, straight, or short – meaning you'll need to use different products to achieve the perfect look. Finally, understanding the differences between each brush type matters – think spoolie vs comb – because they can drastically alter the end result.
Let's explore these topics further and learn how to find the best mascara for you!
Types of Mascara: Curl or Volume?
When it comes to mascara, there are two main types you can choose from – one that curls, and one that adds volume. Of course, there are also formulas that do both, but here we'll go over the basics.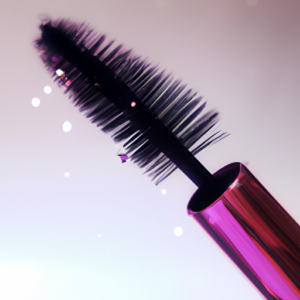 Curl-enhancing mascaras usually contain waxes and polymers that help keep your lashes curled all day. They're great for when you want a dramatic look and fuller, thicker lashes. Just make sure you use an eyelash curler first to get the most out of them!
On the flip side, volumizing mascaras provide an intense black color, making them perfect for adding some extra drama to your look. They're formulated with fibers that add length to your lashes without clumping. And if you're looking for something a bit more subtle, then this type is definitely for you.
These days, you can even find mascaras that are specially designed to fight smudging, flaking, and clumping. So if you're the type who likes to wear your makeup all day long, then these are definitely worth considering.
The Right Formula
If there's one thing I know about mascara, it's that the formula is key. I'm not just talking about getting the right color—I mean finding a formula that works for you. That means one that won't smudge or flake off, no matter what your day looks like.
You could be dealing with different kinds of lashes, sensitive eyes, contact lenses or one of many other issues—so finding something that checks all the boxes is crucial. It may seem daunting, but I can help you out. There are lots of mascaras on the market, and when you take into account their effects, ingredients and price points, you can narrow down your search to find the ideal one.
Some formulas use natural ingredients, so if you have sensitive eyes, these might be your best bet. Others provide volume or length, depending on what you're looking for. You'll also want to consider water-resistance, as that'll make sure your look lasts through the day. Finally, some mascaras use special technologies that'll help you get results quickly. Whatever formula you choose, make sure it answers all your needs—that's the only way to get the most out of your mascara.
Identifying Your Lash Type
When it comes to mascara, you could say it's all in the eyes. Your lashes are unique and different from everyone else's – so it makes sense that you'd want to match your mascara to them. Before you start shopping around for a new formula, it pays to figure out what type of lashes you got.
If you're blessed with long lashes, then you're in luck, as length is probably your main concern. Short lashes need more help than most – but that doesn't mean they can't look luscious! Generally, those with short lashes want to go for a volumizing formula that'll give their peepers the extra lift they're looking for.
But how do you know which type of lash you have? In some cases, you might have both long and short lashes with scattered thicker hairs. A quick test is to take a mascara spoolie (the wire bristle brush on the wand) and separate your lashes vertically. If your lashes stand straight up, they're thick or dense; if they angle outward at the ends, they're long. Since everyone's 'lashescape' is unique, you may find that you have a combination of types – and there's nothing wrong with that!
Once you've identified your lash type, the fun begins. Do you want volume? Length? Curl? You could even try a waterproof formula. The possibilities are endless, and taking the time to pick the right mascara for your lashes has the potential to transform your look. Who knew a few simple strokes with a mascara wand could be so powerful?
Choosing the Right Brush
Ah, the brush. One of the oft-overlooked components of mascara selection. The reality is, there are a variety of different brushes on the market, from traditional bristle brushes to rubber wands. Each has its own unique shape and size, so it's important to choose the one that works best for your eye shape and lash type.
In general, a larger brush is better for someone with long and/or thick lashes. It maximizes coverage and will help make elongated lashes appear even longer. If your lashes are sparse and thin, opt for a smaller brush. These mini versions will help add volume and build on the natural shape of your lashes.
Rubber wands can be particularly helpful when you're looking for extra length. Their curved tips hug the shape of the eye and pull your lashes further apart as you apply, giving them an instant boost. Mascara formulas that pair a curved wand with a light-weight formula can give you longer-looking lashes without the added clumps.
However, the most important thing to remember while selecting a brush is to go with what works best for you! Everyone's eye shape and lash type is different, so don't be afraid to experiment. Try out a range of sizes and shapes until you find one that perfectly complements your eyes.
Tips for Application
It's important to treat applying mascara like a science, and not just a quick swipe and go! Start by combing through your lashes with a lash separator or an old clean mascara wand to separate them.
When it comes to actually putting on the mascara, use a zig-zag motion to really coat your lashes evenly. This helps to build up product all across, instead of just at the tips. Plus, it also helps prevent clumps.
When you're done applying to your top lashes, be sure to add some length to your bottom lashes. A trick is to tilt your head down so you can curl them with the wand without getting mascara all over your face. Lastly, don't forget to pop any unsightly clumps with tweezers if need be.
A final bit of advice: Always let the first layer dry before applying additional coats. Doing this will help maintain a natural look and stop lashes from looking over-coated or liken clumped.
Conclusion
When it comes to choosing the right mascara, there's no one-size-fits-all answer. With so many options available, it pays off to take the time to find the formula, brush, and application that works best for your lash type. At the end of the day, there's no substitute for trial and error. So go ahead, experiment away, and don't be afraid to splurge on something a little more fancy! Who knows – you might just find your new go-to mascara.
Mascara Selection FAQ
How do you know if mascara is good?
When it comes to mascara, I've got the inside scoop. Here are a few tips to help you find the perfect one.
First and foremost, ask yourself what type of look you're going for. Are you looking for volumized or lengthened lashes? If you're seeking a bit of both, then it's important to choose a formula with a mix of polymers and waxes for a thicker, darker, and fuller look.
Next, take a close look at the Wand. If you're looking for length and separation, opt for a mascara wand with lots of small bristles which will help you get into those hard to reach places. If you're going for a more dramatic, volumized look, then a brush with denser and wider bristles is a better option.
Finally, check the ingredients list! Make sure the mascara doesn't contain any harsh chemicals that could irritate your eyes. Avoid mascaras with added fragrances and look out for natural oils to keep your lashes looking healthy and hydrated.
Once you've considered these tips, you'll be empowered with the knowledge to pick out the perfect mascara for your look.
How can I look pretty with just mascara?
Finding the right mascara for you can be tricky, but with the right tips and tricks, you'll be looking beautiful in no time. Before you even hit the makeup counter, you should first consider the kind of look you're going for. Whether you're aiming for subtle, natural-looking lashes or you want something a bit more dramatic, the type of mascara you choose will make all the difference.
When you're shopping for mascara, look for one that has a curved wand or brush. This will help you reach each lash, from the corner of your eye to the lashes in the inner corner. You'll also want to look for a formula that's long-lasting and smudge-proof. If you have sensitive eyes, it's always a good idea to choose a formula that's hypoallergenic and won't irritate your eyes.
When applying mascara, begin at the root of your eyelashes and wiggle the wand up to the tips. Make sure to evenly coat each lash to create a natural, blended look. If you're looking for something more dramatic, you can try adding a few extra layers. However, be sure to avoid clumping and thick patches by wiping off any excess product before applying.
Finally, once your mascara is applied, set it with a bit of translucent powder. This will help keep your mascara in place and prevent any fallout throughout the day. With these tips, you'll be looking pretty with just mascara in no time!
How should eyelashes look with mascara?
When it comes to figuring out which mascara will give you the look you want, it's important to consider the length and thickness of your lashes. To achieve a voluminous look with lots of length, use a volumizing mascara. This type of mascara comes with a bristle-filled wand that helps to separate, curl and coat the lashes for maximum volume. If your lashes are naturally thick and long, try a lengthening mascara. This type of mascara has a smaller brush and longer bristles, so it can cover each lash with more product to create a dramatic effect. If you're looking for an everyday mascara that won't clump or flake, opt for a curling mascara with a curved brush. This type of mascara will help lift and separate the lashes for a subtle, wispy look. No matter which formula you choose, always start with a thin layer and add more product as needed for the desired effect.