Lip liner: it's not just something your grandma uses. It's a makeup staple that can help you craft the perfect pout. Lip liner is a cosmetic pencil used to create definition around the lips, making them appear fuller and more even. It also helps keep lipstick in place and guards against smudging.
Using lip liner is a great way to add extra pizzazz to your look! I'ma let you in on all the secrets for utilizing this multi-tasking product – from the basics of picking the perfect color to finding the right formula for your needs. So strap yourself in and get ready to learn about one of makeup's most essential tools.
Benefits of Using Lip Liner
Who doesn't want luscious lips and smooth liners? After all, who can resist the temptation of a full pout and creamy edges? I'm sure you've heard of lip liner and the wonders it can do for your kisser. Well, let me tell ya – there's plenty of benefits to using lip liner if you apply it correctly.
First off, lip liner provides structure and shape to your lips. It also prevents lipstick from feathering and bleeding outside of your lip line. This is especially helpful if you love wearing bold, dark shades. That way, you don't have to worry about smudging and looking like a total mess later on!
Lip liner also helps give the illusion of a fuller pout. By outlining your lips, then adding gloss or lipstick, you can create volume and depth that'll make your lips look stunning. Plus, it can last longer than other methods since it won't wear away as quickly.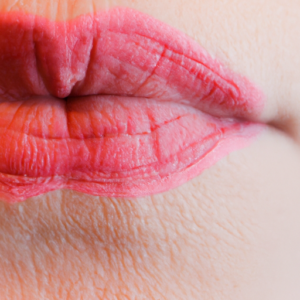 And – here's the kicker – lip liner adds vibrancy to your look. You can go for a classic hue or experiment with something new. No matter what color you choose, you'll instantly brighten up your face and show off those lips!
So even if you don't consider yourself a makeup guru, you can still rock gorgeous lips with just a few strokes of lip liner. All you need is the knowledge, the right shade and some patience – and you'll be set!
Tips for Choosing the Right Lip Liner
Choosing the right lip liner can make all the difference! Here are some tips to help you pick the perfect match.
First off, consider your skin tone: Find a shade that enhances your complexion and adds balance. If you have fair skin, opt for a light pink or peach shade, while dark-skinned folks should gravitate toward deeper reds and berries.
Next, think about your natural lip shape. Do you want your lipstick to look fuller? Try a liner with a nude or beige hue. Need more definition? Pick a brown or black shade. And if you're just looking for subtle color and definition, go for a medium shade of your lip color.
Lastly, decide what kind of look you're going for. A standard lip liner can give you a natural finish. Or, if you're looking for long-lasting results, try a long-lasting lip liner. For a bold, matte effect, grab a matte lip liner. And if you need serious waterproof coverage, check out a waterproof lip liner.
Remember, the key to beautiful lips is finding the right lip liner. With some research and experimentation, you'll be able to find the perfect product to fit your individual needs!
Different Types of Lip Liners
Okay, let's talk about lip liners. There are tons of different types, so I'mma tell you the basics. First up, and probably the most common: Standard Lip Liner.
This is the OG of lip liners and is great for any makeup look. It's easy to use and available in a wide range of shades—making it a total winner. Plus, you can't go wrong with standard lip liner, 'cause it usually doesn't cost a fortune.
Then there's Long-Lasting Lip Liner. This one lives up to its name because it's made to last all day, so you don't have to worry about touch-ups. It's waterproof and smudge-proof, which is clutch if you're looking for some serious staying power.
Matte Lip Liner is a fan favorite for anyone who loves matte, velvety lips. It's subtle but oh-so-chic. And since it's matte, it tends to last longer than other types of lip liners. Definitely worth a try if you want your look to stay put.
And finally, Waterproof Lip Liner. This one is great for those days when you know you won't have time for touch-ups. It's super long lasting, so you don't have to worry about it smudging or fading. Plus, it's better at keeping color in place, so your lip look will stay on point.
So that's the scoop on lip liners. Try them out and see which ones work best for you!
Conclusion
When it comes to getting the right pout, lip liner is a great way to go. Whether you need something that's long-lasting, waterproof, or matte, there's a perfect lip liner out there for everyone! In terms of choosing the best one for your needs, be sure to take into consideration your skin tone, lip shape, and the look you're going for. By doing this, you can get the perfect look every time.
So, don't hesitate – give lip liner a try today and see how it can change your look! Whether you're going for an everyday look or something more dramatic, you can't go wrong with a lip liner.
Buying Lip Liner FAQ
How do I find a lip liner that matches my lip color?
Finding the perfect lip liner can be a bit of a challenge. The most important thing is to make sure you pick a shade that matches your lip color, so it looks natural and enhances your overall look. To do this, the best way is to swatch a few shades at the makeup store and see which ones come closest to your lip color. You can also try out different shades on your hand first to get a better idea of how they might look on your lips.
When you find a color that you think works, apply it to your lips and see how it looks in different lighting. Natural light is best, but you can also take a selfie of yourself and see how it looks on your face. Keep in mind, you want the lip liner to be slightly darker than your lip color. Don't be afraid to experiment with different shades until you find the one that looks best.
Another important thing to consider is the quality of the lip liner. Make sure to go for a brand that has good reviews and is known for its durability. Look for formulas that don't smudge and stay on your lips for hours. This way, you won't have to worry about having to constantly reapply it throughout the day.
Finally, don't forget to invest in a Sharpener. This way, you can keep your lip liner sharp and precise. Plus, it will make it easier to create that perfect lip line every time.
How do I know my exact lip shade?
It's important to match your lip liner to your exact lip shade, so you need to know your exact lip color in order to make an informed decision. Fortunately, it's not hard to figure out. First, look at your lips in natural light, preferably in a mirror. Then, compare the color to an online color wheel or lipstick chart. If you want a more accurate assessment, you can get a professional lip color analysis done. Specialized makeup stores offer this service, or you can ask a makeup artist for a lip shade recommendation.
Once you know your lip shade, you'll be able to choose the perfect lip liner shade to match. Look for a lip liner that's a shade or two darker or lighter than your natural lip color, or if you're feeling daring, you can go a bit bolder and pick a complementary shade. But, remember to consider the overall look you're going for when selecting a lip liner shade, as certain colors may complement some looks better than others. Whichever shade you choose, make sure that it blends well with your lip color to create an even, natural look.
What are the different types of lip liners?
When selecting a lip liner, there's no shortage of options. From classic pencils to liquid formulas, there's something to fit any style or budget. To get just the right look, it's important to think about what kind of effect you want to create with your lips. Do you want a defined, precise line? Or a softer, more natural look? Here are the most common types of lip liners to help you decide.
Pencil Lip Liners: Pencil lip liners are by far the most popular type of lip lining. The classic wooden pencils come in a variety of colors, from sheer champagne to deep berry. Pencils are great for creating a natural effect since they are easy to smudge and layer with other products. Plus, pencils are typically the most affordable option for lip lining.
Liquid Lip Liners: Liquid lip liners provide a more dramatic, precise look than pencils. The formula is creamy and easy to control, making them ideal for creating a bold, defined lip. The downside to liquid liners is that they can be more difficult to apply, so they may not be the best choice for beginners.
Matte Lip Liners: Matte lip liners are the perfect hybrid between pencils and liquids. They offer the same boldness as liquid liners but with a drier, more comfortable finish. Matte lip liners are an excellent choice for those who want a combination of precision and staying power, but they are a bit pricier than the other two types.
No matter which type of lip liner you choose, keep in mind that the key is to experiment and see what works best for you. You may even find that you prefer different formulas for different occasions!