My Love Affair with Volumizing Mascara
Hi there, fellow makeup lovers! I wanted to take a moment to chat about one of my absolute favorite beauty products – volumizing mascara. Let's start with the basics. So, what is volumizing mascara? It's a type of mascara that's designed to create bigger, fuller lashes.
Benefits of Volumizing Mascara: Hello Lashes!
Guess what? I'm excited to share with you the amazing benefits of volumizing mascara! If you've been on the fence about trying one, let me tell you, you're missing out. Volumizing mascara is the secret weapon to achieving bigger, fuller lashes that will rock your world!
One of the biggest benefits of volumizing mascara is the immediate impact it makes on your eyelashes. Bye-bye, flat, lifeless lashes! Hello, luscious, voluminous lashes! This type of mascara coats each individual lash, giving it a boost and making it appear longer, thicker, and fuller. And who doesn't want that, am I right?
Another benefit of volumizing mascara is its longevity. Unlike other mascaras that tend to flake or smudge halfway through the day, volumizing mascara has longer staying power, thanks to its unique formula. With this mascara, you won't have to worry about reapplying or touching up your lashes while you're out and about.
Check Out These Different Types of Volumizing Mascaras!
When it comes to volumizing mascaras, there are several types to choose from that offer different benefits and results. Here are some of the most common types:
1. Waterproof:
Waterproof volumizing mascaras are perfect for those who need their mascara to last all day without smudging or smearing. They are great for special occasions, such as weddings or outdoor events, and for those with oily skin or watery eyes. However, removing waterproof mascara can be a bit of a challenge. Make sure to use an oil-based remover to gently dissolve the mascara from your lashes.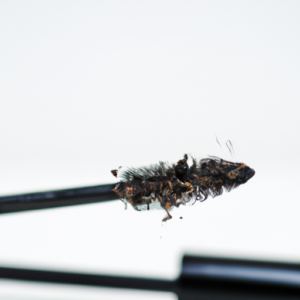 Tube-formula mascaras are perfect for those who need their mascara to last all day and be easy to remove at night. The unique formula coats your lashes with tiny tubes that can be easily washed away with warm water and a gentle rub. This type of mascara is perfect for those who have sensitive eyes or wear contact lenses since it is gentle and non-irritating.
3. Fiber-Based:
Fiber-based mascaras are perfect for those who want the look of false lashes without the hassle of applying them. These mascaras contain tiny fibers that attach to your lashes, creating the appearance of longer and thicker lashes. Fiber-based mascaras give a dramatic effect and are great for special occasions or when you want to make a statement with your eye makeup.
Reviews of Popular Volumizing Mascaras
Okay, folks, let's talk volumizing mascaras. I've tried quite a few in my time, and I have some pretty strong opinions. Here are three of my favorite brands – and why:
Benefit Bad Gal Bang!
This mascara is no joke. The wand is massive, so it coats every lash in one sweep. The result? Volume for days. I also love the jet-black color. The only downside is that it can be a bit clumpy if you're not careful.
Maybelline Lash Sensational
For a drugstore brand, this mascara really delivers. The wand has ten layers of bristles, so it reaches even the tiniest lashes. Plus, the formula doesn't smudge or flake. The only thing I don't love is the scent – it's a bit strong for my taste.
Lancôme Monsieur Big Mascara
This mascara lives up to its name. The wand is thick and fluffy, and the formula is extra-pigmented. It also lasts all day without flaking or smudging. The downside? It's a little pricey.
If you want to read more about volumizing mascaras, check out Wink's Lash Boutique's blog post – they have some great recommendations too!
Get That Pop! Insider Tips for Applying Volumizing Mascara
As someone who loves volumizing mascara, it's important to share that there's more to applying it than just swiping it on your lashes. In fact, I've learned some insider tips along the way that will help you get the most out of your volumizing mascara and make your eyes pop!
Curling Lashes Before Applying
Curl your lashes before applying volumizing mascara to enhance the lift and the overall voluminous effect. Use an eyelash curler that fits the shape of your eye and is comfortable to use. Gently clamp the curler on your lashes and hold for a few seconds then release to create a perfect curl.
Wiggling the Wand at the Base of the Lash
When applying mascara, it's all about the wiggle. Wiggle the wand at the base of the lashes and then pull it through to the ends. This technique will create a thicker base and more defined tips, which makes your lashes look fuller and longer. Don't overload the wand with mascara as clumpy lashes can ruin the overall look.
Combining with an Eyelash Primer
If you want to take it to the next level, apply an eyelash primer before putting on your volumizing mascara. An eyelash primer will make your lashes appear even longer and fuller, while also providing a better base for your mascara. To apply, brush the primer on your lashes, and then wait a few seconds for it to dry. Then apply your volumizing mascara, and say hello to stunning lashes!
In conclusion, volumizing mascara can really elevate any makeup look, but to get the most out of your mascara, use these simple tips. Curl your lashes before applying, wiggle the wand at the base of the lash, and consider using an eyelash primer as a base. Incorporating these tips into your mascara routine will make your lashes look fuller, bigger, and better than ever before!
That's a Wrap: My Final Thoughts on Volumizing Mascara
Well, folks, that's all she wrote. After testing out various volumizing mascaras and sharing my experiences with you, I've come to the conclusion that volumizing mascaras are a must-have for anyone looking to achieve bigger, fuller lashes.
Not only do they add dramatic volume and length to your natural lashes, but they also offer longer-lasting wear, ensuring that your fluttery lashes last all day (and night) long.
When it comes to the different types of volumizing mascaras, I found that waterproof formulas were great for summer and humid climates, while tube-formula mascaras were ideal for reducing smudging and flaking. As for fiber-based mascaras, they were the best for creating a false-lash effect without the use of falsies.
After trying out some of the most popular volumizing mascaras on the market, I have to say that my top picks are Benefit's Bad Gal Bang!, Maybelline's Lash Sensational, and Lancôme's Monsieur Big Mascara. These mascaras stood out to me for their ability to add intense volume and length while still looking natural.
When it comes to applying volumizing mascara like a pro, there are a few key tips to keep in mind. First, always curl your lashes before applying mascara for maximum lift. Then, wiggle the wand at the base of your lashes and sweep upward for optimal coverage. And if you really want to take your lash game to the next level, consider using an eyelash primer before mascara application.
So there you have it, folks – my final thoughts on volumizing mascara. Whether you're a beauty newbie or a seasoned pro, these lash-enhancing wonders are sure to give you the wide-eyed look of your dreams.