Here's the Deal with Volumizing Mascara
Hey guys, if you're like me, you're always on the hunt for the perfect mascara. You know, one that'll give you major volume and length without those annoying clumps. Lucky for us, volumizing mascara is here to save the day!
In case you're not familiar, volumizing mascara is designed to make your lashes appear thicker, fuller, and more defined. But, let's face it, not all volumizing mascaras are created equal. That's why I'm here to break it down for you and give you some tips on how to use it like a pro.
The Fabulous Benefits of Volumizing Mascara
What's better than fluttering some big, beautiful eyes with stunning lashes? Nothing, I tell you. That's why volumizing mascara is a true game-changer when it comes to makeup. Watch as your lashes go from drab to fab in a matter of seconds! Here are some fantastic benefits of volumizing mascara that I should never go without:
Added Definition and Length
The most obvious (and awesome) benefit of volumizing mascara is, of course, the added definition and length. You can have naturally short and sparse lashes, but with a few coats of volumizing mascara, your eyes can pop and look fuller. You'll have everyone wondering if you've got falsies on, but nope, it's just the power of volumizing mascara.
Smudge-proof Formula
One of the worst feelings as a makeup lover is seeing your mascara smudged under your eyes or on your eyelids. With volumizing mascara, this problem is now solved. The unique smudge-proof formula will keep your lashes looking fresh and fabulous, even after a long day or a night on the town.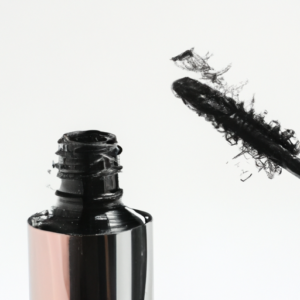 If you're someone that enjoys looking natural with your makeup, then you'll love the benefits of volumizing mascara. Unlike some of the more dramatic options out there, volumizing mascara gives you a subtle look that enhances your natural lashes. It's perfect for everyday wear, or for those that like a simpler finish to their makeup look.
If you want to learn more about the benefits of high-impact mascara, Winks Eyelash Boutique has a great article on it. Check it out at www.winkseyelashboutique.com.
Get the Maximum Volume with Volumizing Mascara
Hey, ladies! Do you want to achieve luscious and voluminous lashes? If yes, then you're in the right place! In this section, I'll share some expert tips to achieve the maximum volume with volumizing mascara.
First things first, start by curling your lashes to give them a lift and open up your eyes. Then, apply a thin layer of primer to help the mascara adhere better to your lashes and maximize volume.
When it's time to apply the mascara, start at the base of your lashes and wiggle the wand back and forth to add volume. Repeat the process several times, but be careful not to add too much product, which can create clumps.
To finish up, coat the tips of your lashes by turning the wand vertically and applying the mascara in an upward motion. This will add extra thickness to your lashes and enhance the volume.
Remember to use a waterproof mascara to prevent smudging, especially if you have oily eyelids. Also, choose a brush with short bristles to complement the volumizing effect. Before applying the mascara, blot any excess product on a tissue – this will also help to prevent clumps. And finally, never pump the mascara wand in and out of the tube, as this can introduce bacteria and cause the mascara to dry out faster.
By following these simple yet expert tips, you'll be able to achieve the maximum volume with your volumizing mascara and enjoy a glamorous and stunning look!
Get the Best Results with These expert Tips for Applying Volumizing Mascara!
As a makeup artist, I've learned that achieving the perfect, voluminous look with mascara isn't as easy as it sounds. It takes skill, practice, and the right tools. Here are some tips that will help you get the best results with volumizing mascara:
Use Waterproof Mascara
This may seem like a no-brainer, but waterproof mascara is crucial for a voluminous look that lasts all day. It's especially important if you have oily eyelids or live in a humid climate.
Choose a Brush with Short Bristles
The brush is just as important as the mascara itself. Look for a brush that has short bristles and is tapered at the end. This will help you get into the corners of your eyes and coat every lash evenly.
Blot Excess Product on a Tissue
Too much product can weigh down your lashes and make them look clumpy. Before applying your mascara, blot off the excess product on a tissue. This will help you avoid any excess clump.
Don't Pump the Mascara Wand In and Out of the Tube
This is a common mistake that can introduce air into the tube and cause your mascara to dry out too quickly. Instead, twist the wand inside the tube to pick up the product.
Remember that applying volumizing mascara is all about technique. With these expert tips, you'll be able to create a beautiful, voluminous look that lasts all day.
My Final Thoughts on Volumizing Mascara
Well folks, there you have it! All the must-know information on volumizing mascara. I have to say, I am a huge fan of this magical makeup product.
First off, let's talk about the benefits. Volumizing mascara can do wonders for your lashes, adding definition and length while still maintaining a natural, subtle look. And with smudge-proof formulas, you don't have to worry about it running or fading throughout the day.
Now, if you want to really amp up your eyelashes, there are some tips and tricks you'll want to follow. Curl your lashes beforehand, apply a thin layer of primer, and wiggle the wand from the base to the tips. Don't be afraid to apply multiple coats to achieve maximum volume.
When it comes to applying the mascara, a waterproof formula can be your best friend. And choosing a brush with short bristles and blotting excess product can help prevent clumps. Whatever you do, don't pump the wand in and out of the tube!
So, there you have it. Volumizing mascara can truly transform your lashes and take your makeup game to the next level. Give it a try and see for yourself!