Welcome to the Future of Makeup
Hey there, beauty and fashion lovers! Are you ready to step into 2023 and discover all the must-have makeup trends? Let's dive right in!
To start off, let's define what we mean by a "makeup trend." It can be anything from a new eye shadow color, a specific type of foundation, a unique lipstick hue, or the use of certain tools. A trend is the combination of products that people are wearing to create a certain look.
In this blog post, I'm gonna show you what will be on trend in 2023. You'll find out about the popular colors and products, plus get some tips on how to recreate the looks yourself. So, buckle up – it's time to explore the future of makeup!
Breakdown of Makeup Trends in 2023
The makeup scene is changing – fast! 2023 will bring about bold and daring choices for those who want to make a statement, as well as understated and natural looks for those who prefer a more low-key vibe. Here's a breakdown of what's happening in the land of makeup:
First up are the natural, dewy looks that'll be all the rage this year. With beautiful, luminous skin being the focus, light layers of foundation and a mix of matte and shimmery products will be key. But don't worry if you like your look to have a bit of punch; bright and bold colours on the eyes, cheeks and lips will certainly feature.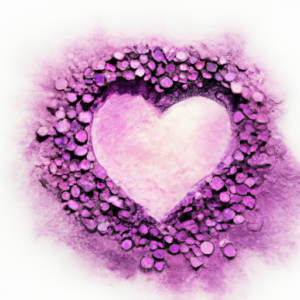 On the other hand, minimalistic looks will be just as popular. Skip the fussy layers and opt for one or two products that'll give you an effortless glow. Monochromatic shades are excellent for this – pick a colour family that suits your complexion, like oranges and corals, then use everything from lipsticks to blushes that match the same hue.
So, it seems there's something for everyone when it comes to makeup trends in 2023. Whether you're an old-school glamour gal or a new-age minimalist, there are countless ways to get creative this year!
Popular Products for the Makeup Trend
When it comes to the makeup look of 2023, there are a few key products that'll help you get the job done. To take your look to the next level, it's important to have these five items in your arsenal.
First up is foundation. Whether you're going for a dewy, natural finish or something a bit more bold, a good foundation is a must. Go for something that provides coverage while still looking natural and light. Try applying it with a damp sponge or brush for a smoother finish.
Next, eyeshadow. Have some fun and don't be afraid to go bold! Experiment with colors, textures and finishes to really make your eyes pop. Start off with a neutral base color on your lid and layer up from there. When it comes to brighter colors, keep them concentrated at the outer corners of your eyes for a dramatic, sultry look.
Blush is another great way to add some drama to your look. A subtle pink won't be noticed much but will give you a healthy, flushed look. For something a little more daring, try a bright coral or even a shimmery peach to really make those cheekbones stand out.
And lastly, lipsticks. This season is all about making a statement with bold colors – think hot pink, deep reds, and even blues. But don't forget about classic neutrals like nude and browns – they can look just as stunning with the right eye makeup. Oh, and always go for a matte finish – it'll last longer and won't leave any glossiness behind.
Tips for Recreating the Look
If you're gonna' jump on the hot new makeup trend for 2023, here's a few tips to get you started. When it comes to foundation, lay it on light and let the real you shine through. Play around with colors and don't be scared to go bold. For lips, keep it matte. When pairing that classic smokey eye with a colorful blush, be sure to keep it balanced by using muted tones. Don't forget to experiment and have fun – there's nothing wrong with trying something different.
To get creative with our makeup looks, we ought to think outside of the box. Why not try a monochromatic look or make it dramatic with some funky eyeshadow colors? You could even go for the minimalistic approach for a change. The possibilities truly are endless! If you ever find yourself stuck in a rut or feeling a bit overwhelmed, just do what feels natural and don't forget to draw inspiration from your surroundings.
Wrapping Up Makeup Trends in 2023
Where do I end on this story? Well, it's been a wild ride exploring all the different makeup trends we're seeing in 2023. From natural, dewy looks to bold, daring colors and everything in between, there's something for everyone!
Products like foundations, eyeshadows, blushes and lipsticks are essential to recreating any look you can dream of. And tips like using light layers of foundation, experimenting with bright colors, using a matte finish on lips, and balancing bold eyeshadows with muted blushes will take your makeup game to the next level.
So, grab some inspiration from the trends and top products out there and have some fun with your makeup! Break the rules, create something new and rock your own signature look. There's nothing better than feeling like you and owning your own style—and now more than ever, the beauty world is embracing that type of individuality.
FAQ on Makeup Trends
What is the eye makeup of 2023?
It's hard to predict what the eye makeup of 2023 is gonna look like. But one thing's for sure: it's gonna be bolder, brighter, and more innovative than ever before. Think neon colors, daring cut-creases, creative ombre blends, wings of all directions, and plenty of glitter. We may even see some holographic shimmery pigments that catch and reflect light in a whole new way.People will be looking for ways to express their individuality and creativity with their makeup and I predict they won't be afraid to experiment with new looks. We will see unexpected color combinations and unique patterns that mix and match elements of different makeup looks.The future of makeup looks like it's gonna be seriously exciting. Whether you're a natural beauty or an artistic risk-taker, the possibilities for eye makeup in 2023 are endless.
What are fashion week makeup trends for 2023?
At fashion week 2023, the makeup trend was all about simplicity and natural beauty.
Boasting a combination of subtle colors, soft contours, and flawless skin, the hottest look was minimalist and sophisticated.
Eye makeup was kept to a minimum, with a focus on groomed brows and a light dusting of neutral shadows on the lids. Contour and highlight was done with a light hand, creating a defined yet subtle flush on the face.
For lips, matte colors were in, with a range of shades in nude, pink and red. Berry tones were also popular, but the key to the look was keeping it understated and not overdoing the colors.
To finish the look, highlighter was kept to a minimum. Just a few swipes of champagne, pearlescent, or gold colors illuminated the cheeks, nose, and forehead. A hint of blush was added for a glowing, natural flush.
Overall, the makeup trend at fashion week 2023 was all about embracing natural beauty with a hint of glam. From subtle neutrals to barely-there contours, the key was in keeping it soft and sophisticated.
What is the TikTok makeup trend for 2023?
You better believe 2023 is going to be the year TikTok makeup trends hit the mainstream. From glitter roots to metallic eye looks, the 'gram is sure to be flooded with bright colors and unique takes on trends. There's sure to be some creative looks that'll have everyone talking, but some of the ones you should be watching out for are using rhinestones and bold colors, like bright oranges and blues, to create an edgy, futuristic vibe. If you want to stand out, you'll want to venture outside the traditional neutrals for a more daring look, and don't be afraid to layer your colors! Other trends you'll likely be seeing include using glitters, holographic pigments and dramatic liners to give your look a bit of edge. So, don't be afraid to get creative – 2023 will be the year for taking risks with your look!